Project Partners
Ra Foundation is a Mumbai-based registered NGO where like-hearted individuals come together and become agents of change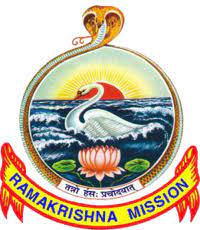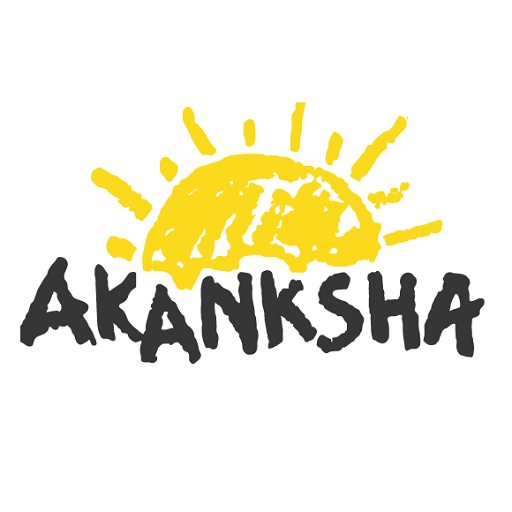 Funding Partners
Ra Foundation is a Mumbai-based registered NGO where like-hearted individuals and organisations come together and become agents of change





Our Goodwill Ambassador
VATSAL SHETH

Vatsal Sheth is an Indian film, television actor, model and an entrepreneur. He was born on 5 August in Mumbai to Gujarati parents and has a younger brother. He went to Utpal Shanghavi School and graduated in BSc. Mathematics from Mithibai College.
His first acting job was in the popular television series Just Mohabbat in 1999-2000.
He made his film debut in Taarzan: The Wonder Car and has also starred in movies including Paying Guests, Heroes, Hostel, Walt Disney film The Cheetah Girls: One World and Jai Ho, in which he did a cameo, just to mention a few. In 2014 he returned to television and played Shaurya Goenka in Star Plus serial Ek Hasina Thi which was rated no 1. Currently working on movie Adipurush with Prabhas.
---
ATUL KHATRI

Atul Khatri is a Mumbai based businessman who got up late in life and decided to do English Standup comedy so that he could tick it off his own personal bucket list. An Indian Computer Engineer and a British Mgmt. scholar who always orders soup one by two even when he is eating alone.
CNN-IBN recently rated him as one of the top 20 comedians in India to watch out for. He recently won 'CEOs got Talent' trophy competing against 11 other CEOs. His 1st comedy special was featured on NETFLIX in 2019 as part of a global series featuring 47 top comedians from all over the world.
Schools
We partner with residential school that provide high quality education
Testimonials
I lead the social work department at Akanksha Foundation and I have worked with children, parents, communities, and schools for the last 20 years. I remember the incident when two children from Akanksha center lost their mother, their father was imprisoned, and the kids were abandoned, In this situation, Ra foundation became their foster parents. The journey from Akanksha to Ra Foundation began and now more than 40 children are in the Happy Kids Program. I would like to thank the team who are committed workers and are passionate about each child's holistic development. We have been associated with Ra and their team for the last 10 years. The team is wonderful and they take good care of the kids.

Rakesh Ghone, Social worker, Akanksha Foundation

Witnessing RA's journey from 2 to 49 kids gives a feeling of being lucky to be part of so many families. It has been amazing the way children, families, and supporters have trusted RA and helped it grow. We are successfully evolving, passing through phases, and it brings us joy to hold hands, multiply our togetherness and keep moving forward. I feel we have managed to create a safe and enriching space for vulnerable children with the help of partnerships and a fun and flexible space for the RA team members. We look forward to each one's continued support to RA or in any other way to make this a better world for us and the generations to come.

Sonali Jain, Ra Foundation

Since its inception, Ra Foundation has been doing pioneering work in health and education enabling many children from vulnerable backgrounds to lead happy and fulfilled lives. Teach For India has a longstanding association with Ra Foundation as partners, and we couldn't be more proud of this collaboration. Thank you for all that you've done and all that you continue to do. I eagerly look forward to seeing and supporting your continued impact. Here's to us learning, growing and working together for many more years to come.

Shaheen Mistri, Founder TFI

Ra Foundation is the best NGO working for the betterment and bright future of the kids who are out of the stream of education due to lack of financial support. The team of Ra foundation is working in a dedicated manner on this project. We are partnered with the NGO since 8 years. Their valuable contribution has enabled children to reach their highest potential. I salute Ra Foundation's team and their devotion and service for the betterment of society.

Ajay Sonavane, Principal- Sweet Memories High School , Panchgani

Education for every child can turn walls into doors. The Happy Kids Program has mirrored this belief and reached out to the most vulnerable children who often fall through the cracks and never make it to the mainstream, ensuring they have a safe and empowering environment to learn, grow and thrive. We are proud to call Ra Foundation one of our earliest partners, together with unlocking the potential of many children.

Anurag Mishra, CEO, Cipla Foundation

Ra Foundation works to provide opportunities for learning and personal growth to children who come from backgrounds where they might never have been given these chances. I have seen how the lives of these children completely changed because of the intervention and support of the Foundation. These are children who may have otherwise fallen through the cracks but who now, thanks to Ra Foundation, have a chance at a better life and a more meaningful contribution to society at large. When I see these successes, I feel extremely privileged to be associated with Ra Foundation.

Manesh Patel, Partner Ernst & Young

Ra Foundation has always prioritized support for the most vulnerable children and they've gone about their mission in an incredibly thoughtful and caring ways. Through Akanksha's partnership with Ra, we've witnessed incredible stories of the transformation of our children, something we never imagined would be possible.

Saurabh Taneja, CEO Akanksha Foundation

The best way to make children good is to make them happy. (Oscar Wilde) The Ra Happy kids program is doing all the right things to help children be happy. Which in turn will make them responsible and well-adjusted adults. I am fortunate to be associated with this program and look forward to interacting, guiding, and motivating the Ra children. - Tanu Balaporia

Tanu Balaporia (Mentor- Ra Foundation)

Kids are the future of the world and hence its also true that happy kids means a happy future. Ra's Happy Kids Program is a noble step in this direction. It is my honour to be deeply attached to this program and share so much with the kids. It is initiatives like this that make you believe that what we sow today will bear fruits for the generations to come! -Shikha www.purnayog.com

Shikha Pandey (Entrepreneur, Yogini, Podcaster, Mentor- Ra Foundation)